Strengthen member relationships by offering discounts on TurboTax and H&R Block.
The Love My Credit Union Rewards Tax Services program provides your members with special member savings on the most popular tax preparation services.
Members can file online with TurboTax and save up to $15 or have a tax professional at an H&R Block office do their taxes and save $25.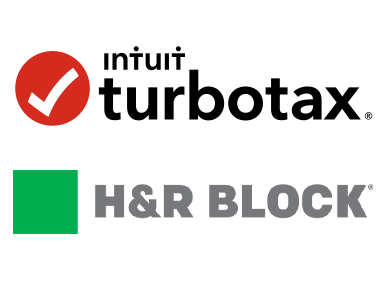 Great For Your Credit Union:
Strengthen member relationships by providing members with savings and expert tax resources
Stay at the center of your members financial lives by helping them get their taxes done right
Increase wallet share by leveraging tax refunds to promote core products and services
Grow investments and deposits with member tax refunds
Great For Your Members:
Savings up to $15 on TurboTax DIY and Live online federal products
$25 off H&R Block in-office tax prep services for NEW members
Returning H&R Block members receive free Tax Identity Shield, a $35 value
With TurboTax and H&R Block members are guaranteed to get their taxes done right and their maximum refund