Access. Educate. Report.
A better educated board means more expertise to contribute to your credit union's success. Your board has a wealth of professional and life experience but may need training in key credit union governance areas such as financial literacy, leadership, risk management, compliance and operating legislation. How can a CEO provide efficient and effective training for their directors that doesn't break the bank?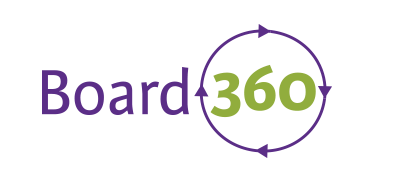 Board 360 provides directors with the online credit union training and reporting needed so they can continue to be an invaluable resource for your organization. Why? Having a board governance and leadership training solution empowers directors with development that is specific to them, relevant, and provides administrators the needed reporting to assess training progress.
The Challenge
The importance of board training cannot be over-emphasized. The board of directors is ultimately responsible for the financial stability of your organization so it is imperative that they receive regular training in the many areas of the credit union's business and finances. Finding time to squeeze training into already tight board meetings can be difficult along with providing the necessary funding for offsite training resources.
The Solution - Training That Fills in the Gaps
Profile - Create an individual profile for each board member

Assess - Use reports to identify recommended training

Educate -Board members complete identified training courses

Report - Review training progress and enable accountability

Key Features:
Extensive library of credit union specific courses, videos and webinars
Assessments consistent with those mandated by credit union regulators
Engages with concise, self-paced content
Profile reports to identify individual and collective and strengths and weaknesses
Reports to identify training progress and enable accountability