Beyond Consulting. Building Access, ROI and Synergy.
To stand out among your competitors, you need industry-intuitive partners who offer insights and solutions to enhance value for members and who are focused on your credit union's big picture. Strategic Advisory Services works with you to identify priorities and objectives by developing a customizable plan that provides high-level strategic direction to take your credit union to its next level of excellence. Our consultative, client-centric approach helps you overcome strategic challenges in the areas of: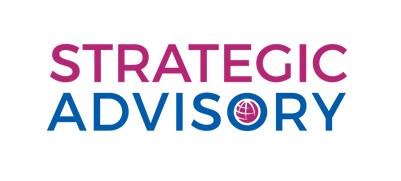 LEADERSHIP
Executive Coaching: Progressive leaders need the foresight to identify any gaps in their skillset to elevate performance, potential and ROI. Critical leadership skills can be developed, refined and applied, but changing ingrained patterns of behavior is challenging — and transforming leadership skills into relational and effective emotional intelligence skills cannot be accomplished alone. We will guide you towards greater self-understanding to become a more confident and agile leader.

Keynote Speaking: Our enthusiastic and motivational speakers inspire and empower professionals to lead through change by crashing through the confines of complacency. Our team of seasoned, motivational speakers delivers a positive experience to help you rebound and recharge, so you rediscover your passion and purpose, and accelerate your potential.

Motivational Training: We pump up your team by devising a tailored approach to improve team performance and communication, boost engagement and productivity, and nurture relationships. We bring lively training sessions with right-fit strategies that engage and embolden teams resulting in greater attraction and retention, performance and profitability.
STRATEGY
Strategic Planning: We facilitate strategic sessions with your board navigating member demands, industry challenges and business disruptors. Our customizable sessions are designed to help you maximize resources and minimize distractions focusing on executing a clearly defined and effective strategic plan for organizational health and long-term success.

Board Governance: As your board reassesses and reworks a governance framework, we partner with you to develop an action plan to refine best practices. Our guidance allows to you to devote more time to high-priority activities such as strategic planning, compliance, performance, risk management and talent acquisition and retention.
RISK
Compliance Consulting and Shared Staffing: Our team of compliance experts collaborate with you to build a solid compliance program that incorporates best practices for complying with regulations while keeping pace with the latest developments. The goal is to ensure safety and soundness for your organization. We understand the complexities of the regulatory environment and provide the support you need, freeing up time and resources to concentrate on your mission of serving members.


Strategic advisors who keep an eye on your big picture.
Our advisors are long-tenured subject-matter experts who collaborate with credit unions to help drive change, make tough decisions and implement key development strategies. We go beyond the limits of consulting, so you can achieve your desired outcomes and strengthen bottom-line growth.
We assess your goals, risks and programs to craft strategy, modernize governance and measure ROI through a results-driven approach. We design an actionable plan that ensures your credit union's culture aligns with strategic initiatives. We focus on reducing staff turnover through employee engagement and provide executive coaching and HR performance tools to create and sustain a culture committed to innovation, reinvention and fulfilling your credit union's vision.
You tell us, we listen! Let us conduct a thorough assessment of your current business practices and align resources to ensure you get the desired results.
Leadership, Coaching & Speaking | Strategic Planning | Board Governance | Risk Management & Compliance