ASSESS YOUR LEVEL OF COOPERATIVE CLOUT
When members ask "Am I getting a good deal?" how do you respond? What is your answer when board members want to know "Are we going to be okay—how sustainable is our performance?" Would it be helpful to answer both those questions with confidence?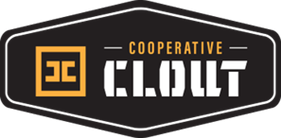 In partnership with CU Solutions Group, Cooperative Clout evaluates two aspects of performance, Member Value Added and Operating Muscle, to answer those questions. Credit unions scoring highest in both areas have the greatest Cooperative Clout.
Why Is Cooperative Clout Important?
Credit unions with Cooperative Clout have a competitive advantage; they are delivering a value proposition to members in a financially sustainable manner.
Credit unions can use Cooperative Clout to measure and validate fulfillment of their cooperative mission.
Credit unions can use Cooperative Clout to build a roadmap for long-term prosperity.