Creating emergency solutions to protect the integrity of your credit union if disaster strikes
Your members look to you to protect their assets in case an unforeseen disaster occurs, so it's critical for credit unions to have a blueprint for emergency preparedness. To save you time and effort as you craft your action plan, we offer RecoveryPro Disaster Planning, a private cloud storage system, complete with sample emergency plans and procedures to draw from, as well as a library of reference materials.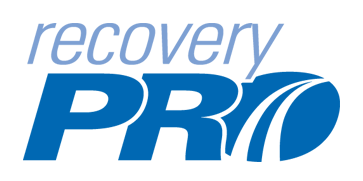 Arm yourself with preparedness procedures. Whether it's during an actual emergency or if your servers go down or are destroyed, our RecoveryPro Disaster system can still access your emergency plan and backup files.
Developing a compliant and comprehensive disaster recovery plan can be time consuming and tedious
By law, credit unions are required to create and house a documented and tested disaster plan that conveys how to execute their procedures to ensure business continuity. Disaster plans must be specific with an individual plan of action for each out building, such as designed fire escape routes. These micro plans take significant time to take shape. That coupled with devising ways to implement data recovery and ancillary essential procedures, equate to a large-scale, time-consuming project.
You need RecoveryPro
Let us help you navigate through the complexities of disaster preparedness. Take advantage of our comprehensive disaster action plan so your credit union stands ready for the unexpected and your members assets are protected.
Key Features:
Documents in private, cloud program
Sample emergency plans, procedures and library of reference materials
Backup files and emergency plan before, during and after disaster
Time-saving and comprehensive
Members' assets protected