Payzur P2P payments – Fast, Easy, and Secure
The United States Person-to-Person (P2P) payment market is expected to reach $200 billion by 2020. Is it time to worry? Not at all—when your credit union offers Payzur P2P to enable debit cardholders to send or receive money person‐to‐person via their smartphone or online.
P2P payments are a digital cash alternative that make sending and receiving money as easy as emailing and texting. Whether it's repaying family and friends, paying allowance, splitting the check, or sending a birthday gift, P2P payments allow your members to quickly transfer money from their existing debit account to almost anybody else's.
Fast - Members initiate a payment from any device. The recipient receives funds almost immediately.
Easy - No registration or setup required—the feature is ready to use in online, mobile and tablet.
Secure - No need to share an account number with anyone. Members can securely send or receive money with just an email address or phone number.
The "Secret Sauce" why credit unions should offer P2P to their members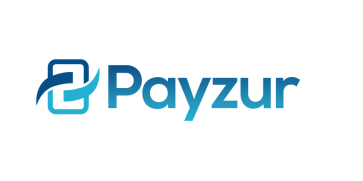 Brand the P2P mobile first web app with your credit union's name and logo
Offer deeper member engagement
Member retention
Extend credit unions branch footprint
Generate incremental revenue (credit unions that opt to charge a fee)
Attract millennial cardholders
Increase member satisfaction
Strengthen brand awareness
Payzur P2P Member Advantages
Browser-based and mobile-enabled solution hosted in the cloud
Cardholders use their existing debit card & PIN - no enrollment, no downloads
Financial institutions set the Payzur P2P retail price
Utilizes a scrambling PIN pad for security
No waiting period to use Payzur P2P; funds transferred almost immediately
Simple for a member to operate
Log in to Online or Mobile Banking and select "Transactions" and "Pay Someone".
Enter the recipient's email address or mobile phone number (Select from your address book if you are on your phone), payment amount, and verify the transaction using your debit card PIN.
The recipient receives a notification with the payment details and enters his/her debit card or bank account information to collect the money. 
Fiserv, Payzur's owner, is a global leader in commerce-enabling technology and solutions, serving approximately six million business locations and 4,000 financial institutions in more than 100 countries around the world.
Find out more about Payzur P2P by calling 800.262.6285 or by emailing
info@CUSolutionsGroup.com
.
Examples: