A short-term lending solution for you and members
Members in need of quick access to funds may turn to costly pay day lenders. Now, with QCash, they can choose you for their lending solution. The automated, cloud-based mobile lending platform QCash gives you the power to offer short-term, small-dollar loans to members while protecting them from predatory lenders.
The QCash platform delivers lightning-fast loan approval to members, right on their smartphones, from you, their trusted credit union. The underwriting process is kept member centric—lending decisions are based on the member–credit union relationship with parameters set by you.
Reaching the underserved and protecting their financial wellness has never been easier thanks to this automated, customizable and compliant lending solution.
QCash is a mutually beneficial solution for both members and your credit union. It offers a fast, easy, affordable, and trustworthy short-term loan solution to your members across the economic spectrum. It also gives your credit union a crucial way to enhance and broaden your influence in members' lives.
How It Works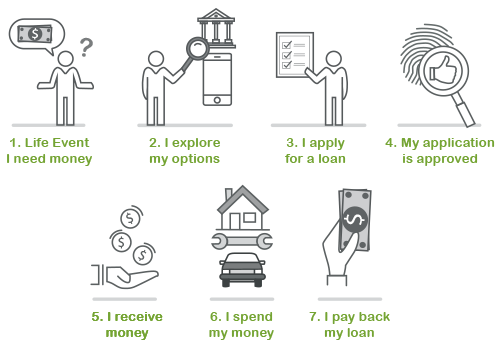 ---
Benefits to Members
A decision is made within approximately 1.5 seconds
An application, decision and funding is delivered within 60 seconds
Immediate deposit of funds into a member's account
Affordable loan rates well under those of payday lenders
Access to applicable financial education
Snapshot of credit score
Multi-channel access (mobile device, online banking, call center or in-branch) to meet their needs, whenever and wherever
Builds member credit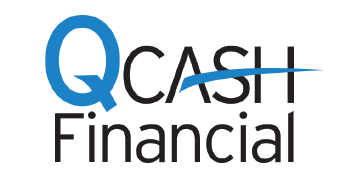 Benefits to Your Credit Union
Expand portfolio of services
Grow member base
Increase revenues
Support members in their financial growth
Reward low-risk borrowers
Key Features:
Administration portal that integrates with your core banking platform for easy digital lending management
Available as a branded service with your credit union's colors, fonts, logo and messaging
Low technology footprint that does not require any additional IT resources
Automated, cloud-based digital underwriting platform
Customizable decision engine
Compliant with CRA and CFPB regulations, Military Lending Act (MLA) specifications and TILA requirements
Protects member privacy
Multilingual capabilities