3 Succession Plans Your Credit Union Needs
strategy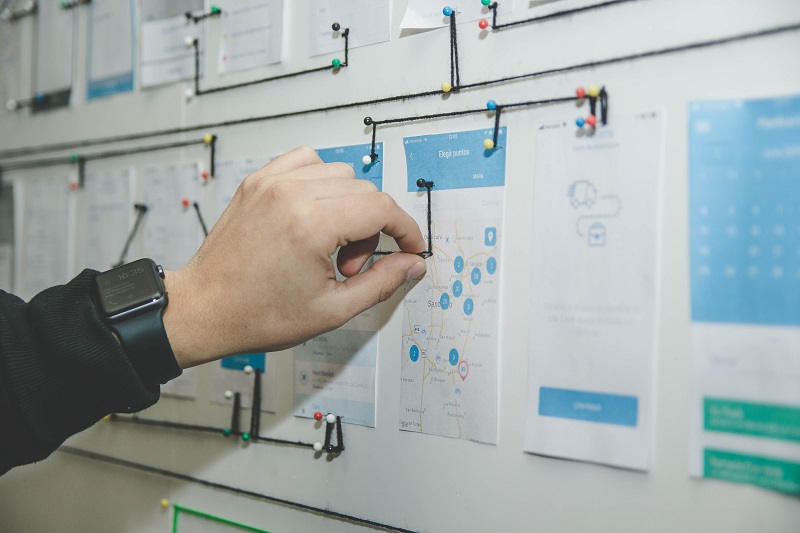 The number of Baby Boomers retiring or approaching retirement continues to increase with roughly 50 percent of the credit union industry's executives leaving their posts over the next five years, according to a 2016 survey from D. Hilton Associates. As a result, the talent pool for credentialed, competent and, most importantly, tenured executives will recede. When this happens, there will be a shortage of qualified executives to lead the next generation. But this doesn't mean credit union team growth and development must — or should — halt.
Planning for impact
While credit unions continue to grapple with daunting challenges such as digital adaptation and competitive positioning, there is also an urgency to develop leadership transition plans that anticipate change, and forward-thinking credit unions prepare for the unexpected. You never know when a top executive will resign, fall ill, be removed during a merger and acquisition, or abruptly leave for personal reasons.
More than three in four credit unions report having a succession plan in place for their CEO, however the D. Hilton survey indicates 26 percent feel indifferent as to its effectiveness. Five percent say the plan is altogether ineffective. Clearly a greater focus on succession for all C-suite positions is needed if credit unions want a competitive edge in the market.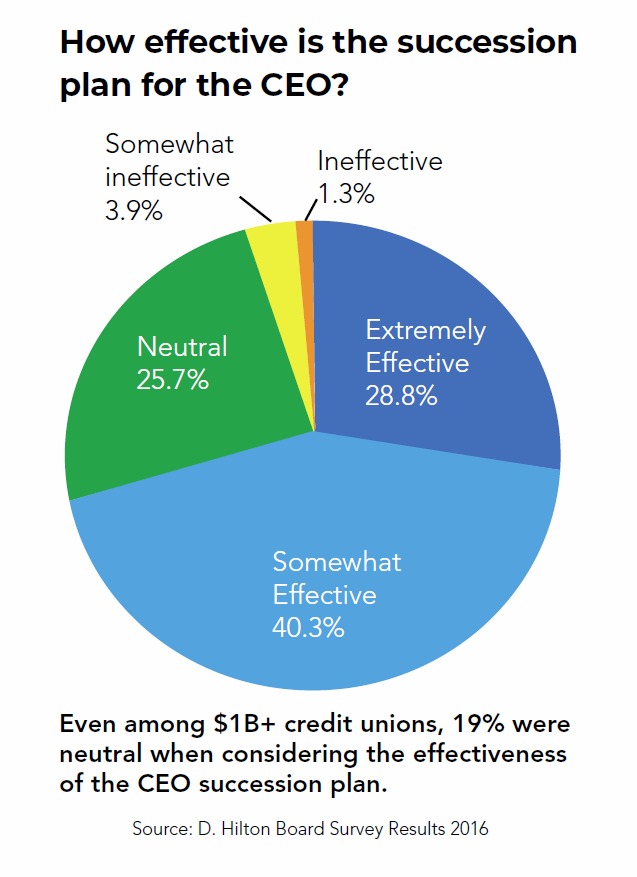 3 common plans
Preemptive planning is a prudent practice that requires collaboration and input by the CEO, the board and the credit union's HR department. The three types of succession plans credit unions should be designing to prepare the next chain of command include:
CEO Succession Plan — A plan that makes accommodations for a planned executive departure and addresses such issues as: hiring criteria for new CEO; impact on staff and budgeting; timeline for departure, communications and financial stability through and beyond a changing of the guard.
Board Succession Plan — A board member-driven document that determines the direction credit union members want their boards to strive towards, identifying potential replacements and defining onboarding practices.
Emergency Succession Plan — A roadmap defining best practices in cases of a sudden departure, short-term or extended absence, illness or death.
With these three plans firmly in place, a credit union can feel confident an unexpected change in leadership won't derail their other plans for growth and success.
« Return to "Trends"