Making Sure You Have the Right Leaders in the Right Seats
strategy

Look inside the box
Change rarely comes easily, so when you're in the throes of a leadership transition and seeking viable replacements, it makes sense to consider internal candidates first. They should already be a stronger culture fit since other credit union employees are familiar with the individual and know what to expect. And credit union leadership has the advantage of familiarity with the internal recruit's work ethic, social prowess and competencies.
CU Solutions Group's Strategic Advisor Eric Schornhorst partners with credit unions all over the country developing strategies to boost engagement and productivity as they undergo transitional change.
"If you have viable candidates who may not be ready for a top-level position but want to invest in grooming them, then we would work with them for a few years to keep them on track and develop their leadership skill sets," Schornhorst said. "We anticipate concerns such as: Does the credit union have viable candidates? Do they want to choose from internal candidates only or go outside the credit union?"
He adds, "It's important to consider ramifications of going outside — first off, that could leave those internal candidates who were passed up feeling slighted. Second, it may have a negative impact on the culture — such as uncertainty and low morale."

CUSG Strategic Advisors approach transitional leadership by facilitating a participatory session with the credit union's top executives. In cases of vetting candidates for the CEO position, they help the credit union narrow the field of candidates by identifying a few contenders (internal or external). Then they assign the candidates a series of questions to expound on, including their vision for the credit union under their leadership.

"We work with the board as they review the answers to determine if any positives/negatives stand out or surprise them," says Schornhorst. "Then, we determine next steps such as does leadership want to interview all of these candidates in person or narrow the field further? Once the candidates are chosen, they are interviewed in person, and more than likely, asked to do a presentation."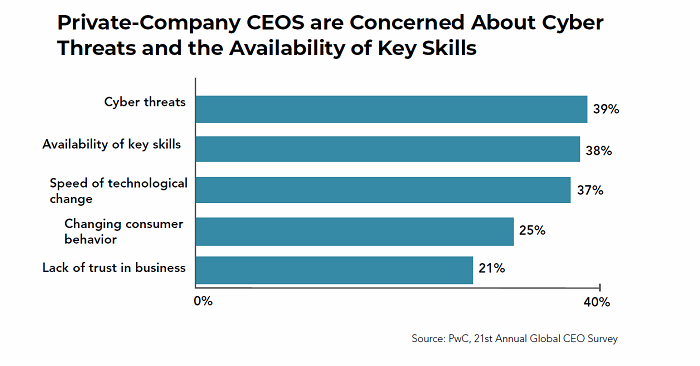 Candidates are scored based on criteria tailored to the credit union. To prevent bias from seeping into discussions, the advisor will facilitate the session, steering the group towards an objective consensus. Once the candidate is agreed upon, the facilitator also helps to craft an offer letter to the candidate of choice.
As you narrow your search for the right-fit candidate, you will be defining what characteristics and abilities are requisite to lead you into the next era. With big banks' money, fintech firms and big tech companies invading credit union territory, the next generation of leaders will be confronted with complex, evolving challenges. You will need a leader who can navigate disruption and advance your mission, one who will pivot as needed and strive to:
Be more technologically literate
Learn to deal with uncertainty
Clearly and effectively communicate (interpersonal, verbal and written)
Share insights with the team
Lead with a member-centric focus
Recruit and groom a new generation of leaders
Embrace innovation
When CEO succession is the transition priority, the board drives the effort by ensuring an effective transition plan is in place and well communicated in a thoughtful and intentional way. The board's role is to support current leadership and the entire organization as it goes through the transition and encourage the development of qualified candidates to fill critical positions.
« Return to "Trends"