Opportunities and Risks of Banking for Marijuana-Related Businesses
strategy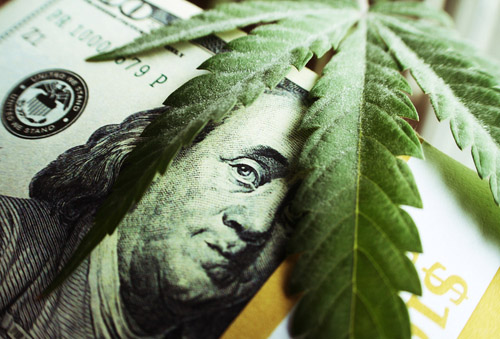 Imagine an industry estimated at $16 billion with only 30 percent of business owners having a bank account. For most industries, this would be a recipe for disaster, yet it's the reality for marijuana-related businesses (MRBs). Currently, 34 states, as well as the District of Columbia, Guam and Puerto Rico, have legalized the use of marijuana to some degree. However, the possession, distribution or sale of marijuana continues to be illegal under federal law, as marijuana is still labeled as a Schedule I drug under the Controlled Substances Act. This presents financial institutions who handle funds from MRBs with significant risk — but make no mistake, banks and credit unions are already handling these transactions, whether they know it or not.
With the legal marijuana market predicted to reach a dizzying $57 billion worldwide by 2027, financial institutions are faced with a dilemma: ignore this sizable market, or risk providing services to MRBs?
Regardless of size, financial institutions need to be aware of the regulatory risks, how to identify whether they are servicing MRBs and what steps they can take to reduce their liability. For some, this means a new way in approaching transaction monitoring, risk assessment, due diligence and training.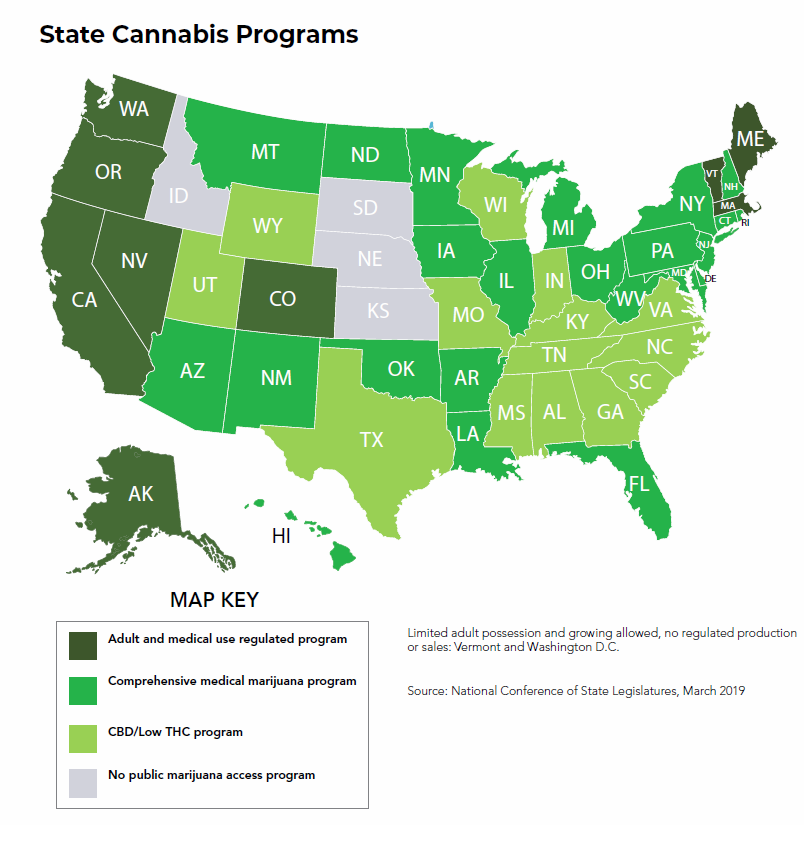 Why financial institutions consider onboarding MRBs, and why many don't
Considering whether or not to onboard MRBs is one of the top questions many financial institutions are currently asking themselves. According to the Financial Crimes Enforcement Network (FinCEN), 375 banks and 111 credit unions are officially providing banking services to MRBs as of Q4 2018.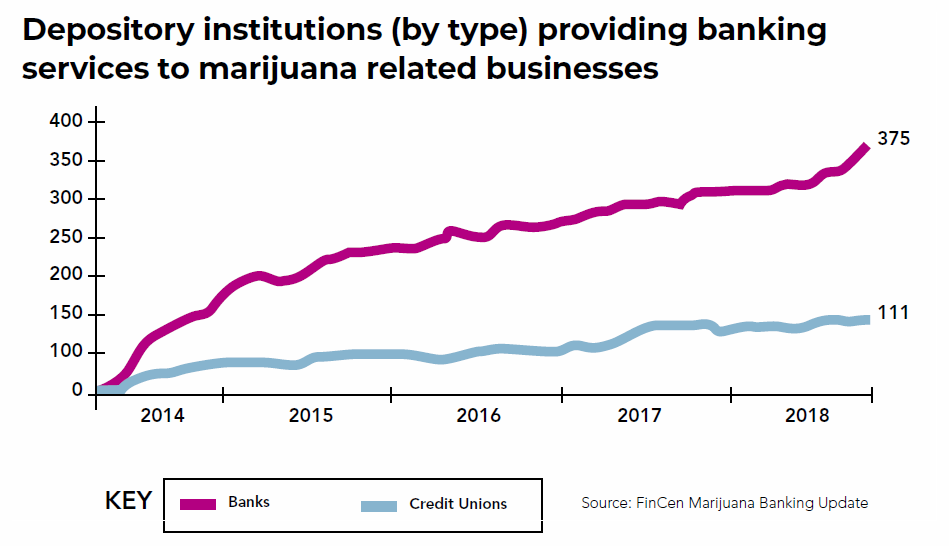 Some within the industry see serving MRBs as an inevitable step as more states begin to legalize marijuana — and as business owners rapidly move from a cash-reliant system. Despite this, the majority of financial institutions still maintain a hands-off approach when it comes to MRBs, reasoning that the multitude of risks involved with MRBs are too great. According to FinCEN statistics, less than two percent of all credit unions in the U.S. are providing services to MRBs.
Deciding whether or not to offer financial services to MRBs is a big step for a financial institution to take, and one that would have to check a lot of boxes before any plan moves forward.
Does the board approve?
Has a risk-reward analysis been conducted?
Does the credit union have a good knowledge of regulations?
Is there technology that could assist the credit union?
Is MRB banking a good fit with the credit union?
Is staff trained and prepared to handle the new businesses?
The Michigan Credit Union League (MCUL) provided a recommended checklist for credit unions who are considering onboarding MRBs:
Obtain appropriate legal counsel and have legal counsel present the plan to the board of directors
Use a board-approved policy when addressing MRBs

Determine which types of MRBs will be serviced
Update credit union risk assessments

Update credit union bylaws
Implement appropriate procedures for staff opening MRB accounts, including:

Ensuring proper licensing with the state

Develop an enhanced monitoring account program for MRBs

Staffing resources — a staff solely dedicated to MRBs
Utilize anti–money laundering software
Have a third-party vendor assist with tracking MRB activity

Seed to sale
Know your customer

Onsite inspections

Ongoing maintenance
Dedicated staff assigned to specific MRBs — constant communication with the business

Evaluate and enhance physical branch security

Updated cameras that can see dollar bill denominations
Additional vault cameras
Security guard

Review agreement with armored car service — need to confirm that the credit union's armored car service will transport cash from MRBs
Work very closely with credit union examiners and regulators
Have a firm exit strategy in the event something occurs at the federal level, such as the U.S. Department of Treasury or FinCEN indicating financial institutions are no longer permitted to bank with MRBs or if the credit union's regulator requires the credit union to exit.
So why do banks and credit unions take on all this risk? What are the benefits of tapping into the MRB industry?
Serving the underbanked
The largest draw for both banks and credit unions is the vast untapped potential of MRBs. The marijuana-related industry is expected to reach $16 billion in 2019 and an eye-opening $57 billion by 2027, but 70 percent of businesses remain unbanked or underbanked, according to Inc. Magazine. MRBs collectively also constitute one of the fastest growing employers in the United States, with some 160,000 people working in the industry, according to a survey by Marijuana Daily Reports.
MRBs need access to financial services to survive and expand. According to case studies by the Association of Certified Anti–Money Laundering Specialists (ACAMS), MRB owners have a number of challenges without a bank account:
Unable to accept credit cards for payment
Unable to invest through traditional means
Paying everyday bills is a problem when done solely through money orders
Safety concerns due to the volume of cash being carried
No bank statements for reference
Regular IRS penalties
This is an attractive opportunity for banks and credit unions, provided they are ready to shoulder the risks of such an endeavor. The risks, however, are high and can, in some cases, pose an existential threat to financial institutions.
Providing banking services to a business operating in a federally illegal space is subject to very high levels of scrutiny from regulators and examiners. Moreover, providing banking services to a primarily cash-intensive business opens the door to higher risk: Bank Secrecy Act and Anti–Money Laundering regulations. By providing banking services to these business entities without a robust due diligence program in place or the proper staffing to handle the increased monitoring workload, credit unions open themselves up not just to scrutiny from their examiners, but also to a possible reduction in their CAMELS score and hefty fines. As such, most credit unions will explicitly state in their Bank Secrecy Act policies that they will not be servicing any business that caters to the marijuana industry. Many of these credit unions, however, do not have the capacity to perform an in-depth due diligence on their membership and are potentially unaware of some of the MRB activity that is already occurring.
Onboarding MRBs
Onboarding MRBs is a risky proposition, even outside of regulatory hurdles. Consider the following:
Doing business with MRBs could result in a loss of reputation — leading to a loss of trust with members
Vendors and other financial institutions may be alienated or unwilling to take on the risk of doing business with a credit union that deals with MRBs
Credit unions would require additional resources, training and employees
If your state has legalized some form of marijuana, you can expect a new or growing crop of cannabis-related businesses to take root that will need banking services. Regardless of your credit union's decision to bank or not bank this industry, it's important to understand the activities, risks and requirements associated with marijuana-related businesses if your field of membership includes these business owners.
« Return to "Trends"