Shifts and Trends to Know About in E-Learning
strategy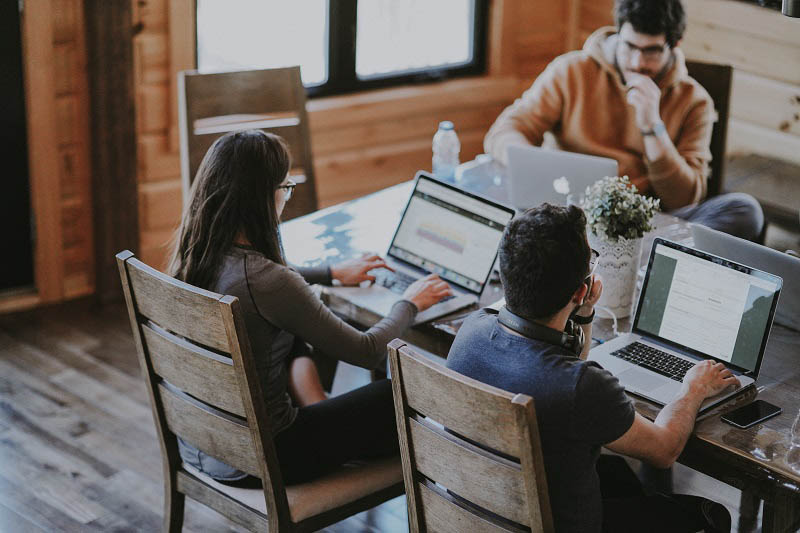 Nearly 77 percent of US companies now use some form of online training, citing the flexibility of eLearning, its affordability and efficiency as major drivers of adoption. The results are quite clear: 42 percent of companies who adopted digital training methods said it played a part in increasing revenue.
ELearning is already well established, but that doesn't mean it's immune to change. There has been a shift in attitude when it comes to applying new delivery channels, and far from being opposed to it, leaders and senior management now anticipate new eLearning tools and methods as another way to increase productivity.
Recognizing that employees have little time to devote to a dedicated training regimen, companies are changing gears and looking into bite-sized educational morsels that can be devoured on a smartphone or at home and are directed to younger employees, who are increasingly either entering or advancing through the workplace.
What's new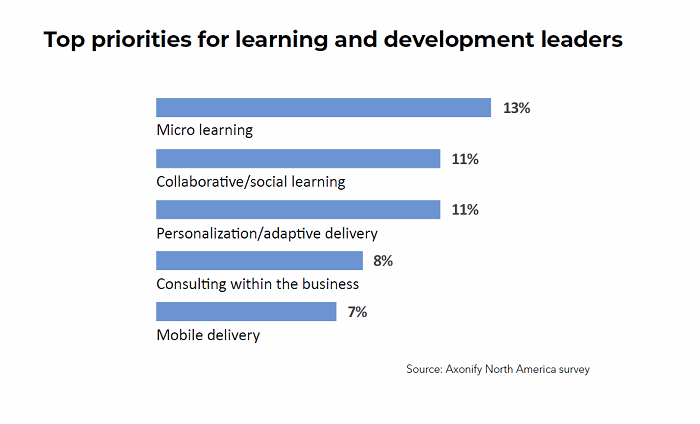 Microlearning: According to Deloitte, the average employee can spare only one percent of their time every week to development. That means just about 24 minutes for a 40-hour week. To utilize this slim margin of time, Learning Management System (LMS) providers and employers are compiling training repositories for that "moment of need." Employees who face a new or unexpected issue are able to quickly search for a solution online and can then move on.
Personalized learning paths: Everybody learns in a different way, and personalized learning paths are one solution to tackling a workplace full of people who absorb information in different ways. Allowing your employees the ability to choose how they learn can improve adoption.
Responsive design/mobile learning: Learning systems that can be carried over across multiple devices can be tremendously successful. Some 67 percent of leading organizations now offer mobile learning and the vast majority of smartphone owners who engaged in mobile learning say it has made for a better experience.
Gamification: Gamification itself isn't new, but it's a trend in eLearning that is picking up steam. Structuring learning around game-like elements, such as digital badges, trophies, points, or levels, can engage employees more than just an ambiguous idea of professional development. Additionally, millennials may be more accepting of eLearning opportunities if they are given a chance to compete with peers or learn in a system with instant rewards.
What's old, but still works
Collaborative and social learning: More and more, organizations are not discussing whether they have adequate learning systems in place, but rather the culture to support it. Collaborative and social learning activities, whether it comes in the form of social media, a company blog or performance leaderboards, can facilitate communication and feedback.
Coaching: Everything might be going digital, but sometimes there is no substitute for face-to-face interaction. Mentoring can take more effort and buy-in from employees, but it also produces the best results — and can be beneficial to both the student and mentor.
Webinars: Another old-fashioned technique that still brings in solid results. These days, a good webinar is a complete media experience that combines audio, video and interactive elements to both educate and, in many ways, entertain an audience. Don't be afraid to make webinars an event: provide a lunch-and-learn or other small incentives.
Find the right fit for you and your employees
For organizations looking to adopt eLearning or simply revise existing training procedures, the first step is to conduct an internal needs assessment and then define objectives moving forward. What you are teaching, who you are teaching and how they will learn should all be questions that are answered long before you settle on a delivery channel. This is where you gather data about your workforce, conduct a gap analysis and find out what skills are missing.
It might be helpful to schedule meetings within departments or teams where employees can voice opinions for professional development. Think of these as impromptu focus groups. Survey questionnaires help get results quickly for large teams. Personal interviews require more time but offer greater scope than questionnaires.
« Return to "Trends"