You Might Already Have the Solution to Your Current Talent Competency Gap
strategy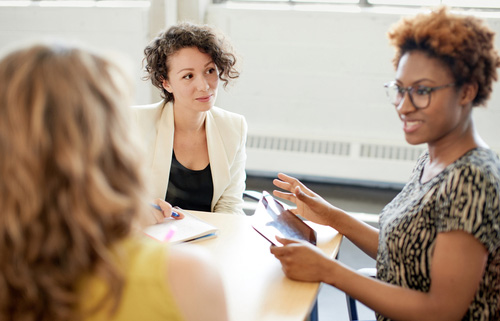 A common method for filling a talent competency gap is to simply hire outside talent, but that ignores the experience and knowledge that already exists within your organization! Credit unions need to take a serious look at the intellectual capital and strengths of the current executive team.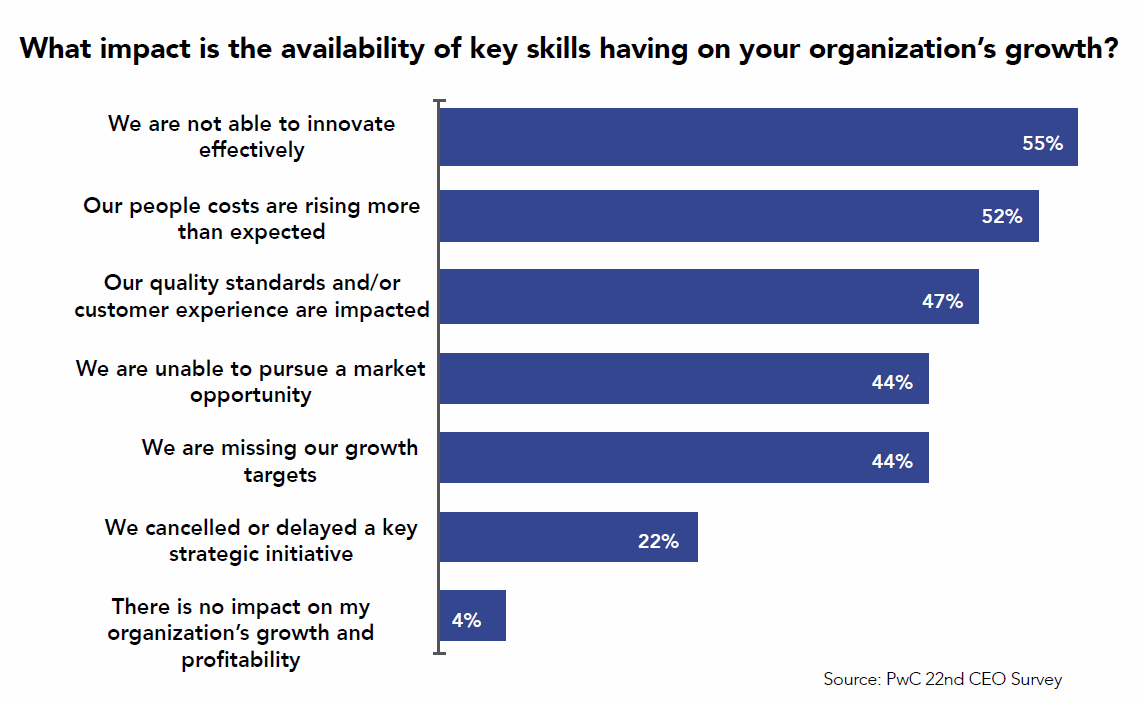 So, how can this invaluable resource be better utilized?
Implement cross-training

Credit unions need to develop learning agility in their leadership and aspiring leaders. Adaptive leaders are effective because they have gained a broad skill set and knowledge base through experiencing many different situations. Credit union leaders are no stranger to this, especially as many small- to medium-asset executives may juggle several roles at once.

Incorporate lateral business-function moves to gain experience

Taking a "sideways" career move may seem like an unnecessary extra step for some ambitious leaders, but it's a great way to enhance an executive's capabilities and add additional skills to their repertoire. A lateral move can also refresh leaders who feel burnt out, remove them from stagnation and perhaps result in a better cultural fit with their team. Organizations that encourage lateral moves enjoy greater flexibility and broader skill sets for their leaders.

Be aware of competitive or collaborative barriers

Ambitious people tend to be competitive, and that competitive nature could prove to be an obstacle for leadership development. Credit unions need to be aware that potential leaders may be less motivated to make lateral moves or participate in cross-training because they view these practices as ultimately detrimental to their career track. Sometimes, personality conflicts or even power struggles can dissuade some executives from working with each other. Credit unions need to highlight the benefits of cross-training and lateral moves, especially benefits that make more attractive leaders.

Networking is a powerful teacher

Plan on attending conferences? Networking with other leaders is a great way to gain experience and skills outside of the office. Leaders should be encouraged to share this knowledge with the rest of the executives in a measurable way. Challenge them to attend events outside their comfort zone. Encourage team members to obtain designations they've been "meaning to do," such as an MBA or CPA. Finally, suggest that executives take an active role on industry committees and boards.
Recognize that leaders need to be nurtured and trained
Organizations are coming around to placing great value on young talent. Part of this shift is motivated by a need for more tech-savvy executives, and young executives tend to be more knowledgeable on rapidly changing technologies in their field. However, young leaders need to be nurtured and trained. Leaders who stumble occasionally are fine as long as they are on track to greatness. Many organizations expect young talent to behave much like their predecessors, but that is unrealistic and detrimental to the potential development of a young leader.
A recent survey from The Conference Board found that developing next-generation leaders is ranked as the third biggest internal concern for CEOs. Additionally, exposing leaders to digital experiences is also a high priority.
Steps that successful leaders take to ensure their organization is competitive:
We have researched the technology and our capabilities, and this is where we stand. We have conducted a comparison of our competitors, and this is what we discovered.
We have drafted a digital strategy plan.
We have identified and selected digital leaders.
We are currently applying what we have learned to our organization.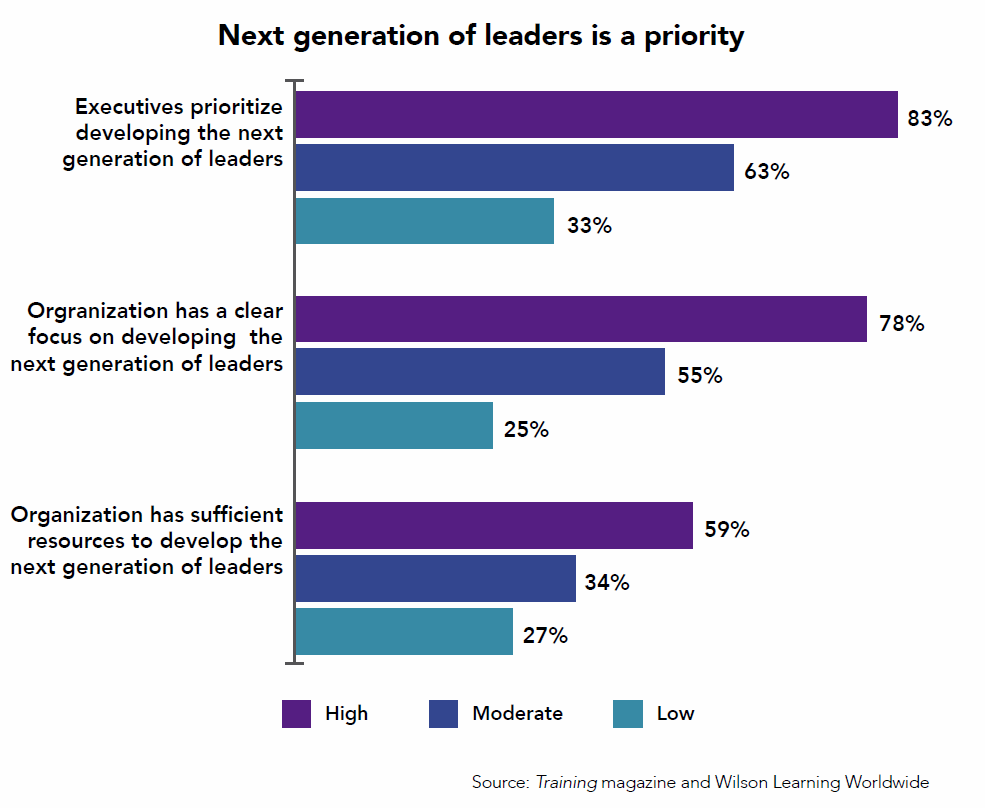 One of the most important parts of successful leadership development is to allow leaders to be part of the process. This includes the assessment process, which should be handled in a fair, supportive and non-judgmental manner. After all, assessment should be used as a foundation for performance management, so the same principles apply.
Capture insights in a plan
Credit unions need to compile their development insights into a simple but clearly defined and well-articulated plan. The plan should be transparent, easy to share, flexible, but most importantly, it needs to be open to change. All good plans are living documents, and leadership development is no different. Development plans must remain visible and anchored in a credit union's culture because it has been incorporated into existing policy. The plan is how success is measured and accountability meted out.
Basic structure for a leadership development plan:
Organizational goals

All changes need to align with an organization's business goals, overall vision and leadership development, most of all. These are the people at the helm, or they will be soon. The skills they develop and the way they grow will impact an organization immensely.
What does a credit union desire from its leaders? What are some concrete, measurable goals that the organization wants to achieve? How will it get there? What is a realistic timeline to achieve these goals?

Development methods

There are so many different leadership training programs to choose from, whether it's on-site, off-site, online, etc. Which one suits your credit union best and why? Online programs are convenient, easily accessible and straightforward, but do they offer all the features that your credit union requires? Off-site programs offer new environments in which to tackle unfamiliar challenges, or will you opt for on-site training instead?

Communication

Effective communication is a trait that organizations want for their leaders, so it only makes sense that a leadership development plan is clearly communicated. What resources are readily available for development? What are the development methods used? What are the goals of this additional development? Clarity about roles, goals and how development goes hand-in-hand with the company mission will help drive engagement and motivate potential or current leaders.

Adjust as needed

A good plan always has space set aside for changes. As credit unions monitor progress and approach goal posts, they may notice that some adjustments are needed. Don't be afraid to change if the situation calls for it. The goals and methods chosen at the start of the development journey are not always set in stone. Through time, they may be discarded, considered irrelevant or replaced with a suitable substitute. As long as these changes are reasonable and well-communicated, change should not present a large obstacle for development.
« Return to "Trends"